Performers
The Triangle Spelmanslag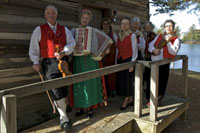 The Triangle Spelmanslag (Scandinavian folk band) studies and performs traditional folk music from the Nordic countries. Located in Chapel Hill, North Carolina, these musicians use instruments such as fiddle, tramporgel (pump organ), nyckelharpa, hardingfele and accordion. For more information, contact Katherine Polk (919) 967-4967.
Scandans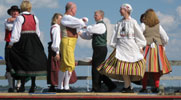 Scandans presents the folk dances of Sweden Norway, Denmark, Finland and Iceland! The mission of the Scandans organization is to showcase the rich cultural heritage of the Nordic countries through the presentation of traditional dance and authentic national folk costumes. Drawing from a performance repertoire of over 100 dances, the Scandansers have educated and entertained diverse audiences at many local, regional and national events. For more information, visit www.scandans.com.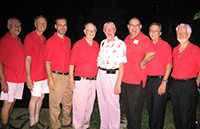 Vasa Drängar
Vasa Drängar, a men's choir from Atlanta, GA, was founded in 1996. This year marks their 11th year of performing at the Scandinavian Christmas Fair! They present and promote Swedish culture in Georgia and throughout the southeastern United States. They cover a wide range of musical compositions and genres and sing not only in Swedish but also in English and other languages. www.vasadrangar.org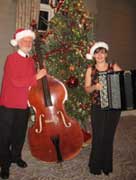 The YellowBlue
The YellowBlue (Alla Melnik and Göran Rygert) play music from all around the world. They have a comprehensive repertoire. At the 2016 fair they will play mostly Swedish and Scandinavian melodic songs and dance-inspiring folk music -- but there is a chance that they also may include one or two rhythmic and energetic eastern European songs. Alla plays the button accordion (bayan) and Göran plays the bass.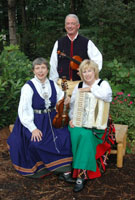 Nordic Lights

The Nordic Lights ensemble plays traditional and contemporary folk music from Sweden, Norway and Finland -- including music for Scandinavian social dances such as waltz, hambo, mazurka, polka, schottische and snoa -- as well as a selection of polskas from several Nordic regions. Feel free to dance by the stage while they play!